DEADLINES in 2018

Early registration: Nov 30
Abstract Submit: Jan 15
Mark your calendar !!


Participating Co-Organizer Institutions


BLDE (Deemed to be University) Vijayapur, INDIA


Institut universitaire de cardiologie et de pneumologie de Quebec, CANADA


Armada Boliviana



Amaszonas. The official Airline


THEMES
Tolerance to hypoxia
Adaptation and acclimatization to high altitude
Children and aging at high altitude
Football and other sports at high altitude
Respiratory Disease
Antioxidants and health at high altitude
Chronic Mountain Sickness
or rather Polyerythrocythemia
Adaptation to extreme hypoxia
Nutrition at high altitude
Metabolic systems at high altitude
Genes at high altitude
Changing physiology at high altitude
Treatment protocol at high altitude
Congenital cardiopathies at high altitude
Pulmonary Hypertension and high altitude
Other high altitude diseases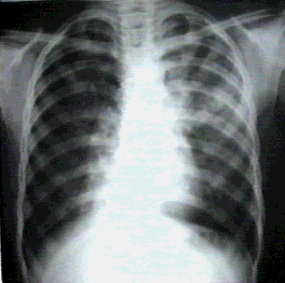 HAPE X-rays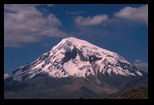 Mt. Sajama 6542m where the soccer game was played.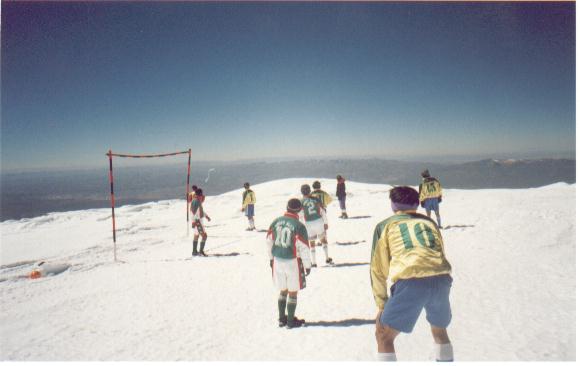 A beautiful colorful land with extraordinary mountains, valleys and amazon.

(please click the BACK button to return to this website)


............................
Once more we are proud to invite you to a friendly ¨itinerant¨ and scientific and culture gathering in Bolivia with visits to different cities and conferences that will begin in the city of La Paz, the World Capital of Hypoxia and the Shrine of Hypoxia Scientists, and continue in Tiahuanacu (Pre-Inca ruins), the Titicaca Lake (The highest navigable lake in the world), Chacaltaya and the World famous Salt Lakes in Bolivia.And this time ending in the remarkable Carnaval in Oruro, with dancers carrying costumes weighing in some cases over 20 Kg, nevertheless perfiorming all day at 3800m of altitude.
The conferences take place in different locations so that the attendees will be able to appreciate life at high altitude and pose themselves a new focus of chronic hypoxia. Different disciplines apparently not related to chronic hypoxia can find outstanding stimulus and innovative concepts in these unique chronic hypoxia environments.
BLDE (Deemed to be University) Vijayapur India, has joined in the efforts with us, participating in our organizing committee, as we have a Memorandum of Understanding since May 9th, 2017. The Vice-Chancellor Dr. M.S.Biradar and the Head of the Laboratory of Vascular Physiology and Medicine, Department of Physiology, Shri B.M.Patil Medical College, Prof. Kusal Das have both joined us as part of the International Organizing committee.


Dr. Jorge Soliz PhD Assistant Professor and Christian Arias PhD Student from the University Institute of Cardiology and Respirology of Quebec, Canada have both joined us as part of the International Organizing committee.

Prof. Jose Antonio Carmona of the Hospital Juarez in Mexico will carry out a workshop pre-symposium jointly with Prof. Dr. Gustavo Zubieta-Calleja and Dr. Jorge Soliz from the Universite of Laval, Canada entitled: "High altitude Experimental Hypoxia and Neurocritical Monitoring"


Prof. Thuppil Venkatesh President of the International Society of Chronic Hypoxia will give to the best two posters a 100 US$ award each. .


Students from different medical schools in La Paz, will attend this symposium.

We will also have teleconferencing through the web, so you are welcome to register and also send your abstract for presentation on-line from your own lab, during our symposium.

Comments by Dr. Serguei Stroev after his attendance to Symposium2 (as published in his PhD thesis "The Role of Endogenous Protein Antioxidants in Neuronal Adaptation to Hypobaric Hypoxia" University of Tampere, School of Medicine Finland. I.P. Pavlov Institute of Physiology of RAS
Russia:

"My sincere thanks to Professor Gustavo Zubieta-Castillo (Sr.), Professor Gustavo R. Zubieta-Calleja and to the entire Zubieta family for organizing the wonderful Chronic Hypoxia Symposium in August 2008 in La Paz and for the warm, hearty welcome that they have given us. It was one of the most memorable and successful scientific conferences of my life, and it provided me with rich opportunities for fruitful discussions and to establish useful contacts with colleagues from all around the world in an unforgettable and friendly atmosphere."

The International Society of Chronic Hypoxia is made up of Physicians, PhD scientists and others who share a common interest in the physiology, pathology and treatment of high altitude medical conditions of a chronic hypoxic etiology. We span the continents of Europe, Asia , North and South America, and Australia. Our members are located in countries such as India, Russia, Denmark, Canada, USA, Bolivia, Peru, Australia, Czech Republic, France, Netherlands and Italy.

We have many distinguished colleagues from around the globe who have expressed their wish to participate in this symposium!! There is also a lot of news that can be accessed by clicking here:

............................